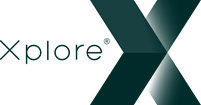 Xplore's Most Popular Internet Service Plans
Xplore's plans vary by region, so be sure to verify pricing and plan terms with them before ordering service as all plans or promotions may not be available in all areas or to all customers and can expire at any time.
---
Xplore is the largest rural internet service provider in Canada. Its network is comprised of a combination of satellites in space and WiMax or LTE fixed wireless networks on the ground. Xplore's mission is to provide everyone with access to the internet no matter where they live.
In addition to a variety of plans, Xplore also offers add-ons such as phone service, its own suite of internet security tools, web and email hosting and static IP addresses. Xplore's hybrid network has made it the leading rural internet provider in Canada.
Its partnership with Shaw Communications in 2012 allowed Xplore to market its internet service bundled with Shaw Direct satellite television service and extended its reach even further.
Where available, as determined by the installer at your location.
Speeds vary based on your technical configuration, traffic, servers, and other factors. Traffic management policy applies, see Xplore.com/policies.
A router is required for multiple users.
Offer available for new customers only and valid until January 31, 2022. Taxes extra. Includes rental cost of equipment, except optional Xplore Wi-Fi router.
Plans are subject to network availability at your location. Site check fee may apply. If installation requirements go beyond the scope of a basic installation, additional fees apply. See dealer for details.
---
Frequently Asked Questions for about Xplore