Connecting People Through Internet
Save time and Money With Comprehensive Provider Listings
At FindInternet, we are committed to providing Canadians with accurate, up-to-date, and comprehensive information to equip them with the tools to make the right choice about their Internet provider.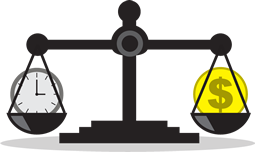 About FindInternet
Our team is made up of research professionals who understand the complexities of the consumer and provider market. We are extremely passionate about helping others and putting our research skills to use to ensure Canadians have all the information they need when it comes to selecting an Internet provider in their area.
We firmly believe that knowing your options is essential before you sign any sort of contract, especially when it comes to selecting your Internet provider. But we also understand that in today's day and age, finding the time to research options might not be feasible for every individual or household. That's why we've compiled a list of all relevant information to help you make the right decision when choosing your provider, whether it's for cable, fiber, DSL, fixed wireless, or mobile Internet.
We pride ourselves on being thorough, professional, and objective when it comes to presenting our fellow Canadians with all available options. FindInternet is not associated with any Internet provider in Canada and is committed to providing unbiased, accurate research on pricing, features, and speed when it comes to Internet providers.
Our Mission and Vision
Finding the right Internet service provider can be a daunting challenge. We're tired of seeing fellow Canadians locked into long-term contracts with a plethora of hidden fees and unsavory details. Our mission is to help you select the best Internet provider for your needs by presenting you with all important information upfront.