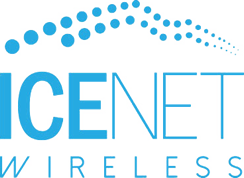 IceNet Wireless's Most Popular Internet Service Plans
IceNet Wireless's plans vary by region, so be sure to verify pricing and plan terms with them before ordering service as all plans or promotions may not be available in all areas or to all customers and can expire at any time.
---
IceNet wirless is a private telecommunications company that opened in September 2005 bringing internet access to Ottawa, Ontario and surrounding cities. in 2014 Icenet announced a deal with the provincial government to provide dedicated internet access 32 communities from the Port au Port to the Avalon Peninsula. These areas would have no usage fees and no contracts, included in this deal Icenet provides Free Public Wifi to campus', hospitals, retail shops, and local transportation authorities. Their residential internet is available in over 50 communities and advertise no contract and unlimited access with plans starting at $39.95 with download speeds up to 1.5 Mbps.
---
Frequently Asked Questions for about IceNet Wireless
IceNet Wireless is available in the following cities: Corner Brook, NL, Conception Bay South, NL, Mount Pearl, NL, Paradise, NL, Grand Falls-Windsor, NL, Gander, NL, Torbay, NL, Labrador City, NL, Stephenville, NL and Clarenville, NL and more.