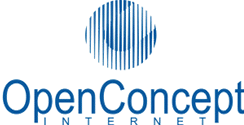 Open Concept Internet's Most Popular Internet Service Plans
Open Concept Internet's plans vary by region, so be sure to verify pricing and plan terms with them before ordering service as all plans or promotions may not be available in all areas or to all customers and can expire at any time.
---
With a decade in the telecommunications world, Open Concept brings virus and spam protection, Voice over IP, hosting services and Broadband Internet. In addition they offer computer repair to local Edmonton residents and the surrounding areas. Open Concept offers commercial plans with their partner Shaw Business Internet with download speeds up to 120 Mbps with and 1 Terabyte of bandwidth. Their residential plans have speeds up to 100 Mbps and up to 600 Gb of bandwidth available in Alberta and British Columbia.
---
Frequently Asked Questions for about Open Concept Internet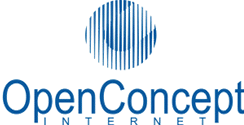 Contact Open Concept Internet
Sales:Website:Address:
3320A Parsons Road
Edmonton, AB T6N 1B5