What You Need To Know About Moving To Alberta
Alberta is the westernmost Prairie province in Canada, with the bulk of the prairies being located in the southern part of the Province. The Rocky Mountains also stretch into Alberta's western part making its terrain very diverse. Its capital, Edmonton, is the fifth populated city in Canada with a population of about 862,000. Whether you are looking for rich culture, business opportunity, fun attractions, or great outdoors, Alberta has it all.
Alberta is one of the most affordable provinces in Canada to live. They do not have provincial sales tax, whereas other provinces pay as much as 10% on goods and services.
The average family in Alberta makes about $91,000 a year, which is significantly higher than the Canadian average of about $72,000 each year.
Alberta has an excellent healthcare system. They offer their residents free hospital and medical services.
There are multiple organizations in Alberta that help new residents find careers including settlement agencies, the Alberta Learning Information Service, and the Alberta Works and Support Centers.
Alberta is home to two professional hockey teams: the Edmonton Oilers and the Calgary Flames. Alberta also has its own amateur football league with 7 teams.
Residents in Alberta are able to enjoy all four seasons in the year. Although they do have very cold winters, their summers are some of the best in Canada with up to 18 hours of daylight.
Edmonton is referred to as the "Festival City" because they have music festivals going on year around. The Fringe Festival is the second largest music gathering in the world, with 800 performers and 200 shows during a 10 day event.
The West Edmonton Mall is second to none in Canada. It has everything from a full size skating rink, an entire amusement park (both a water park and rides), and all the best shopping and dining.
Alberta is home to Banff National Park, which is Canada's oldest national park. It was established in 1885 and boasts over 6,000 square kilometers of nature within the Rocky Mountains.
Recently, internet in Canada was mandated a necessary part of life for all Canadian residents by the Canadian Radio-television and Telecommunications Commission (CRTC). They have created a coverage map to help you see what type of internet is best in your area. You can also use our internet service finder tool to make sure you are getting the best deals and speeds. Don't wait to connect to the internet and risk missing out on everything Alberta has to offer!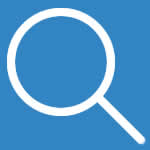 FindInternet.ca
Find and compare all Internet providers by postal code. Canada's largest database of Internet Service Providers and their plans.