What You Need To Know About Moving To Quebec
Quebec is the largest province by size and second in population to Ontario. It covers about one-sixth of Canada's total land space! The capital is Quebec City and the most populated city is Montreal. Moving to a new place can be daunting but FindInternet makes it easy by giving you a few quick facts about Quebec.
Learning French would be very helpful since residents in Quebec predominantly speak it. Montreal is the world's second largest French speaking city behind Paris.
Hotel de Glace is an ice hotel located in Quebec City that you can book a room at. It is rebuilt every year using 400 tons of ice!
Make sure you like the cold! Quebec City is blanketed in at least one inch of snow for approximately 150 days out of the year.
Have you ever tried poutine on your fries instead of ketchup? If you haven't you most certainly will because residents in Quebec love their poutine.
Quebecers look forward to the holiday Fête Nationale, which translates as St. Jean Baptiste Day. It is on June 24th and celebrated across the entire province.
Residents in Quebec are passionate about hockey even though they only have one NHL team, the Montreal Canadiens.
The world famous Cirque du Soleil was originated just outside Quebec City.
The St. Lawrence River is one of Quebec's most notable sites, from which it gets its name. Quebec is derived from an Algonquin word meaning "where the river narrows."
Quebec is divided into three main land areas: the St. Lawrence Lowlands, the Canadian Shield (or Laurentian Shield), and the Appalachian Uplands.
Quebec shares a border with three American states: Maine, Vermont and New Hampshire.
When you are moving to a new city, it is important to make sure you have a few thing set up prior to moving into your home. You need to make sure you have contacted your local utilities provider to get your utilities turned on in your home. You also need to make sure you get your cable and internet set up. FindInternet has provided you with a list of all the service providers in Quebec to make your search easier.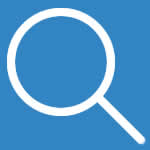 FindInternet.ca
Find and compare all Internet providers by postal code. Canada's largest database of Internet Service Providers and their plans.