What You Need to Know About Moving to Ontario
Ontario is one of the most exciting provinces in Canada. It's largest province by population in all of Canada and is home to Canada's capital city of Ottawa. You are able to enjoy every type of landscape in Ontario, from bustling cities to the wilderness and open farm fields. However, living in Ontario requires more than a love for hockey and the outdoors. FindInternet brings you a short summary of the top tips for living in Ontario, Canada.
Make sure you are ready for some cooler weather. For about 7 months out of the year, the average temperatures dip well below the 50s (about 13 C).
Ontario is home the large city of Toronto. It is home to many popular Canadian attractions including the Hockey Hall of Fame and the CN Tower.
Ontario is the second largest province in Canada. If you are planning to go anywhere west to a another province, flying is probably your best option because it is about about a 21 hour drive to get out of Ontario.
Don't talk on your phone and drive! You face up to a $500 fine if you are pulled over for talking and driving.
If you are out the road, you might not even have cell service. Keep in mind that when you are navigating the roads of Ontario, cell service is often limited when you leave the metropolitan areas.
Keep track of your finances. Ontario can be a pricey place to live. Everything from gas, food, clothes, houses, and taxes are significantly higher than other countries.
The minimum wage in Ontario is $10.25.
Ontario is a top industry innovator for software companies to help attract foreign businesses.
If you enjoy going to the theater, both Toronto and Ottawa have popular broadway productions and musical festivals. Smaller towns even have rich theater and music cultures.
Toronto is the largest city by population in Canada with population of 2.6 million residents.
When you are setting up your new home in Ontario, it is important that you know your options for internet service providers. FindInternet gives you with a tool where you enter your province and city to see what internet providers are available in your area. We compare prices and speeds right on one, easy to access page. The Canadian Radio-television and Telecommunications Commission (CRTC) has also created a helpful coverage map so you can see exactly what type of internet is available in your area.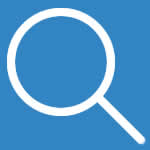 FindInternet.ca
Find and compare all Internet providers by postal code. Canada's largest database of Internet Service Providers and their plans.