What you need to know about moving to British Columbia
Posted in:British Columbia and Moving
British Columbia is home to Vancouver, the third most populated city in Canada at just over 2 million people. The Vancouver metro area is also home to about half of all residents in B.C. Victoria, which gets it name from Britain's Queen Victoria, is the capital city and is home to about 350,000 people. The providence shares a border Washington State and Alaska. It has a terrain that is full of mountains, rivers, forests, and miles of coastline along the Pacific Ocean. FindInternet wants to make sure you have all the fast facts before moving to British Columbia, such as things to do and various city information.
British Columbia is the most western province in Canada. It is also the third largest and has more than 27,000 kilometres (about 16,700 miles) of coastline
The terrain of B.C. is two-thirds forest and almost half of that land has no human inhabitants.
Everyone know Canadians love Hockey and British Columbia does not disappoint. They are home to the NHL team, the Canucks and also have the world's largest hockey stick. It is about 62 meters long (203 feet) and weighs more than 28 tons (62,000 pounds).
The Della Falls in Strathcona Provincial Park is the highest waterfall in Canada at 440 meters (1444 feet).
You can race bathtubs in Nanaimo, located on Vancouver Island. This annual event was started in 1967 and contestants are required to use bathtubs as a boat.
Whistler Mountain is one of the most premier destinations for skiing in the world and also has the longest unsupported cable car in the world. Whistler hosted the 2010 Winter Olympic and Paralympic Games.
If you want to get outdoors, B.C. is home the Pacific Rim National Park, which has over 100 islands full of hiking, kayaking, canoeing, surfing, and paddle boarding opportunities.
The provincial motto of British Columbia is "Splendour without Diminishment" and the national flower is the Dogwood.
The highest point in B.C. is at Fairweather Mountain which is about 4,663 meters high (15,299 feet).
Each in year the residents in Victoria participate in a flower count at the end winter. The final count gets up into the billions each year.
Vancouver Island is the largest island located in the western part of North America.
The Fraser River Basin the largest river in British Columbia. It flows almost the entire length of the rockies for 1,375 kilometers (850 miles).
There are multiple options for internet providers in British Columbia and it is important you do your research before signing any contract. Use our service provider locator tool in order to see exactly what providers are available in your area and get extensive information about them.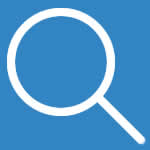 FindInternet.ca
Find and compare all Internet providers by postal code. Canada's largest database of Internet Service Providers and their plans.