What You Need To Know About Moving To Newfoundland And Labrador
Posted in:Moving and Newfoundland and Labrador
Newfoundland and Labrador is Canada's most easterly province and it's capital city of St. John's is one of the oldest cities in North America. Newfoundland offers a truly different experience than the rest of Canada even though it is one of the smallest provinces in the country. Newfoundland was founded in 1907 as it's own sovereign nation but in 1949 it became a province of Canada. After a change to the Constitution of Canada in 2001 the official name became Newfoundland and Labrador.If you are planning on moving to Newfoundland and Labrador, these facts from FindInternet will help you learn a little about one of Canada's most diverse provinces.
Newfoundland and Labrador have such a diverse dialect that they have their own dictionary. Even though it's a small island, communities differ with accents.
The island is on it's own separate time. It is 30 min ahead of Atlantic Standard Time.
Labrador is connected to Canada but the only way to access Newfoundland is by plane or ferry because it's an island.
94% of the province's population live on the island of Newfoundland, with about 40% located in the capital of St. John's.
Two of the world's most popular dog breeds get their names from the province: the labrador and the newfoundland (or newfie.)
The first people to inhabit North America were the Vikings in the year 1,000. They landed in L'anse aux Meadows before Christopher Columbus discovered the continent.
St. John's in the easternmost city in North America, located on the Avalon Peninsula.
Labrador is the only place in North America that the Germans made landfall on during WWII, where they set up a weather station.
Newfoundland is generally a very happy and safe place to live. They were voted the happiest people in Canada and have the lowest crime rates in Canada.
Newfoundland has a variety of landscapes, ranging from mountain ranges, arctic tundras, forests, and coastal areas.
Gros Morne National Park is one of the geological wonders of Canada. It is where scientist discovered the theory of plate tectonics. It is a diverse spot where visitors enjoy hiking, camping, boat tours, theater and music, and beaches.
When getting settled in your new province of Newfoundland and Labrador there are couple more things you can do to help make your transition easier. The Association for New Canadians is a great resource to know about. They are able to help new residents get access to important information and learn about things such as job opportunities. Another important thing to think about is getting your internet service setup so that you are able to easily find this information. You can use FindInternet's service provider locator in order to see your options in your area. It's as easy as entering your postal code or province and town.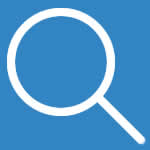 FindInternet.ca
Find and compare all Internet providers by postal code. Canada's largest database of Internet Service Providers and their plans.