What you need to know about moving to Manitoba
Have you decided to move to Manitoba? Manitoba offers a wide variety of things to do because of its vast terrain; from the all of the lakes rivers, mountains, forest, prairie lands, all the way up to the Arctic tundra. It is a perfect place to get outdoors. It is one of the three prairie provinces along with Alberta and Saskatchewan. The capital city and largest city is Winnipeg, which has population of just over 641,000 people. There are many opportunities in Winnipeg, as it is the third fastest growing economy out of Canada's major cities.
3,000 beluga whales migrate to the Hudson Bay from about June to August. It's an amazing site to see especially when you can kayak right alongside them!
Keep your eyes open for bears! Manitoba is home to most bear dens in the world with the biggest concentration of them being in Wapusk National Park.
Manitoba attracts some of the world's best fisherman because its many waterways are home to some of the biggest fish in North America.
Manitoba has very sunny winters. They experience about 360 hours of sunlight during the winters, more than any other province.
Manitoba is home some of the most popular festivals in the world. They host the Festival du Voyageur, Canada's largest winter festival and also Manito Ahbee, the second largest pow wow North America.
Churchill, Manitoba has gotten the nickname "Polar Bear Capital of the World." It is located at the most northern part of the province.
Universite de Saint-Boniface is the oldest educational institute in western Canada.
The Winnipeg Art Gallery is home to the largest permanent collection, containing contemporary Inuit art.
The oldest ballet in North America is the Royal Winnipeg Ballet and you can still see them perform today.
Manitoba is often called the curling capital of the world. It has double the amount of curling clubs than Quebec and Ontario combined.
The world famous musician, Neil Young, is originally from Manitoba.
Did you ever watch Winnie-the-Pooh as a kid? Well the inspiration for the character came from a black bear located in Manitoba's capital city of Winnipeg.
There are more than just facts to learn about moving to Manitoba. You need to make sure you have all of your water, electric, cable, and internet setup prior to moving in. Luckily, FindInternet makes it easy for you to find the best cable and internet in your area. All you have to do is go to our service provider finder and enter in your province and city. Compare plans and find out which one is best for you.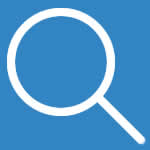 FindInternet.ca
Find and compare all Internet providers by postal code. Canada's largest database of Internet Service Providers and their plans.