What You Need To Know About Moving To New Brunswick
Posted in:Moving and New Brunswick
New Brunswick is one of the eastern most provinces in Canada and is also one of the three maritime provinces, which include Nova Scotia and Prince Edward Island. The capital city of New Brunswick is Fredericton. Although it is not the most populated city in the province, it acts as a cultural, educational, and arts hub. New Brunswick is known for its rivers, pine forests, and the Bay of Fundy, which has some of the most extreme tides and best whale watching in the world. Are you planning on moving to New Brunswick? FindInternet wants to make the trip a little easier by giving you some fast facts about one of Canada's most unique provinces.
The Bay of Fundy is one of the most unique places you can visit in Canada. The Hopewell Rocks, where you can observe the extreme tides, are known as the "Flowerpot Rocks" because of the foliage growing from them. The Reversing Rapids are located where the St. John's River meets the Bay and a phenomenon occurs here that makes the water flow backwards.
New Brunswick is recognized as officially bilingual under the Constitution of Canada, meaning both English and French are equally recognized. For example, when you are driving through the province, you will see signs that have both the French and English translations.
Hartland, New Brunswick is home to the largest covered bridge in the world, at 390 meters (1,282 feet) long. The Sussex area of Kings County is often called the Covered Bridge Capital of the World. Fun Fact: covered bridges are often referred to as kissing bridges because couples that were courting would kiss under the arches of the bridge.
Magnetic Hill is located in Moncton. For a fee, you can experience on of the most bizarre optical illusions where you put in your car in neutral and roll backwards but it feels like you are going uphill.
The University of New Brunswick campus in Fredericton shares the title for the oldest public university in North America with the University of Georgia.
The world's first chocolate bar was created in St. Stephen by Arthur Ganong. Arthur enjoyed taking chocolates on fishing trips but they would melt so he began to wrap them in tin foil. Shortly after, the Ganongs began individually wrapping and selling chocolate bars.
President Franklin Roosevelt enjoyed vacationing in New Brunswick and had a house on Campobello Island. Today this house open to public to tour.
You can find the world's biggest lobster in Shediac. Although it is not living, this statue is 35 feet long and 16 feet high.
Now that you know a little more about New Brunswick, it's time to get settled in your new home. One of the most important things to think about when relocating is getting your internet service set up. FindInternet wants to make the process simple for you as well. You can use the internet provider search engine to see internet plans in New Brunswick. All you do is select your province and city. We hope that we are able to make the moving process a little easier for you!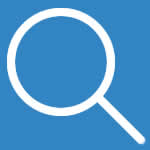 FindInternet.ca
Find and compare all Internet providers by postal code. Canada's largest database of Internet Service Providers and their plans.