What You Need To Know About Moving To Saskatchewan
Posted in:Moving and Saskatchewan
Saskatchewan is both a prairie province and a boreal province, meaning it has a significant amount of forests running through it. The capital city is Regina, which is the second most populated city at about 215,000. Regina and Saskatoon are the two most populated cities located in the southern prairie but the northern boreal forest is very lightly populated. If you are planning on moving to Saskatchewan, FindInternet wants to make sure you are well prepared with some fast facts.
Saskatchewan is home to one of the best teams in the Canadian Football League, the Saskatchewan Roughriders.
More NHL players come from Saskatchewan than any other province. Some of the most popular ones include Gordie Howe and Brian Trottier.
The Athabasca Sand Dunes are located in the northwest corner of Saskatchewan and are the most northern and largest sand dunes in the world. They were made into a provincial wilderness park in 1992 to protect the area.
Although Saskatchewan is mostly covered in praries, it also has a significant amount of lakes. One of the most popular ones is Manitou Lake which is in Saskatoon. The salty water is good for your skin and it causes you to float without any trouble.
The Albert Memorial Bridge is located in Regina and is the world's longest bridge that spans the shortest body of water. The bridge 850 feet long while the Wascana Creek is only a few feet long.
Over 20,000 residents in Saskatchewan speak Cree, making it the second most spoken language. Cree is an old Algonquian language.
Saskatchewan has top notch healthcare, providing residents with free medical care.
Saskatchewan is a very affordable place to live. Housing prices are lower and the provincial tax is 5%, which is the lowest out of any province.
Saskatchewan is a very involved province with one of the highest volunteer rates in Canada.
Dress for the weather! Saskatchewan has an extremely variable climate with very hot summers (highs up to 30 degrees celsius) and very cold winters (lows around -30 degrees celsius).
The Royal Saskatchewan Museum, located in Regina, is a popular destination to learn about the natural history of animals and humans.
Now that you know a little more about Saskatchewan, it's time to get settled into your new home. One of the most important things your can do is get your internet setup. The internet is critical to getting access to things like education and medical information. FindInternet simplifies that process for you with our internet provider search tool. All you do is enter your province and town, and FindInternet shows you the available options along with a breakdown of the plans.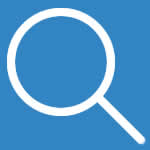 FindInternet.ca
Find and compare all Internet providers by postal code. Canada's largest database of Internet Service Providers and their plans.