What You Need To Know About Moving To Yukon
Yukon is the smallest of the three territories and also as the smallest population of any province or territory in Canada at 35,874 people. The capital city is Whitehorse, which is home to more than 75% of the territory's residents. Yukon is vastly blanketed with a subarctic climate, which means winters are long and brutal with only a very short summer. It borders Alaska to the west. Here a few fast facts that we have compiled about the Yukon Territory. These will be helpful to know if you are planning on moving to or just visiting the area.
Mount Logan, which is located in Kluane National Park and Reserve, is the tallest mountain peak in Canada and the second tallest in North America at 5,959 meters (19,551 feet).
Although a majority of the population lives in Whitehorse, some other options for good towns to move to are Dawson City, Mayo, Carmacks, Haines Junction, and Carcross.
Whitehorse, which means Wilderness City, was named after rapids that were around before the river was dammed up. The rapids looked like the mane of a white horse.
The Yukon 1000 Canoe Race is a popular canoe race that starts in the Yukon River in Whitehorse. Anyone can enter but you will be paddling for up to 18 hours each day for anywhere from 7-12 days.
The word Yukon means great river. The actual Yukon River is 3,520 kilometers long (2,200 miles).
Because of its mountainous surrounds, Whitehorse is the driest city in Canada, but there has been snow recorded in every month of the year.
Yukon's total population of 35,874 is only slightly higher than the population of a little over 31,000 in 1900. The area experienced a great influx of residents in the 1900s due to the gold rush. Since then, the amount of new residents has plateaued due to the surroundings making it difficult.
The official flower is the Firewood. The official bird is the Raven. The official tree is the Sub-alpine Fir.
The Carcross desert is the smallest desert in the world at only 642 acres.
More the 80% of the territory is still completely wilderness, with mountain terrain, glaciers, rivers, and multiple types of wildlife including caribou, mountain sheep, and grizzly bears.
Although the cost living in Yukon is slightly higher, the wages are higher in order to offset the extra expenses.
The heavily populated area of Whitehorse, residents have the option between mobile or satellite internet. For the price and speeds, the best option for most residents is going to be satellite internet. If you would like to review the plans and pricing further, you can visit the service provider pages and enter in Yukon and your city to see what are your options.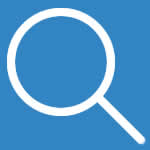 FindInternet.ca
Find and compare all Internet providers by postal code. Canada's largest database of Internet Service Providers and their plans.